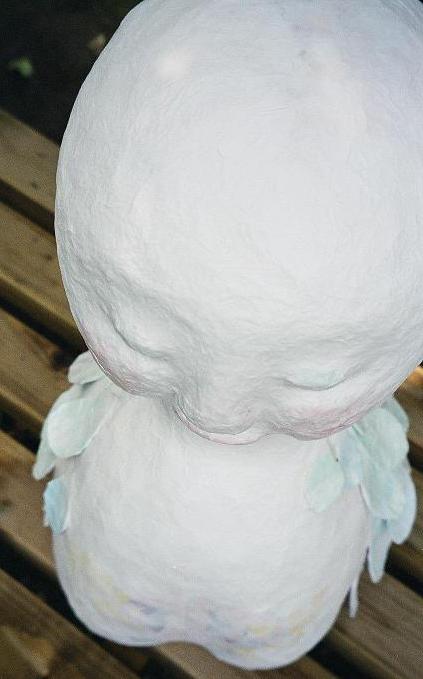 座右の銘は「そのくらいの不幸あった方がちょうどいいよー」(高野文子『るきさん』)
by liyehuku
リンク
カテゴリ
タグ
最新のトラックバック
或る殺人
from DVDジャンル別リアルタイム..
以前の記事
検索
その他のジャンル
ブログパーツ
ファン
記事ランキング
ブログジャンル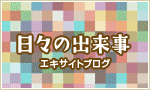 画像一覧
2005年 09月 02日
子供が逆子だ。
既に羊水の量が少なくなっていること、初めての妊娠で子宮の柔軟性があまりないことを考えると帝王切開の可能性も高い。
「(麻酔を使わない)自然分娩か、無痛分娩か」で悩む必要はなくなるかもしれないが、出産後回復するまでに時間がかかるのが心配。

帝王切開のことを英語でCセクションと言う。Cは"Caesarean"の略で、"Caesarean"は「シーザー(カエサル)の」と言う意味だ。カエサルって帝王切開で生まれたんだったか。そう言えば有名な話だったような気もする。
I have a foot presentation of the baby.
The amniotic fluid has been getting low, and the uterus may not have as much softness as the baby can turn round in it, which increases the possibility of having a Caesarean delivery. (As for the uterus softness, the doctor said it is natural at the first pregnancy.)
A situation where I must give a Caesarean birth must be given priority over the other situations, which means I may not have to think which type of delivery I should choose. ("A natural one? Or a a painless one?") Instead, of course, it gives me another worry that it must take much time to recover after a C section.

By the way, does "C section"("Caesarean section") suggest that Julius Caesar was born by C section? I think I have ever read somthing like that in a famous story about him.
2005年 08月 30日
私の両親はなかなか子供に恵まれず、その末にやっと私が生まれることになったのだが、出産は大変だったらしく12時間くらいかかったとのこと。母からずっと「本当にあんたには苦しめられた」と聞かされ続け、さすがに30年余りもそれが続くと「もうそろそろ時効ということにしてはくれないだろうか」とウンザリもしてくる。
ただし今は私がこんな状態なので、さずがの母もぱったりとそういうことを言わなくなった。それはいいのだが「案ずるより生むが易しだから」とか今さら言われても説得力が全くないんですが、お母さん。
My parents were wanting and wanting a child until they had me. And they have me finally, but my mother had to bear much pain for about 12 hours during the labor. (She gave a natural birth. And Japanese women who have a baby still usually choose a natural birth even though they can choose a painless one now.) She alwayas says to me "You really tortured me then". I have no idea about what has made her keep saying that for all these 30 years. I have had it enough anyway.
She has stopped saying that these days, though, which makes me feel relieved though it is natural not to say such a thing to a pregnant daughter. But she still confuses me sometimes by saying "Don't be afraid" or "You don't need to be scared". It sounds quite unconvincing to me, of course. I have no idea about how she could say it after all these 30 years for which she has kept blaiming me.
2005年 08月 27日
友人が描いてくれた絵。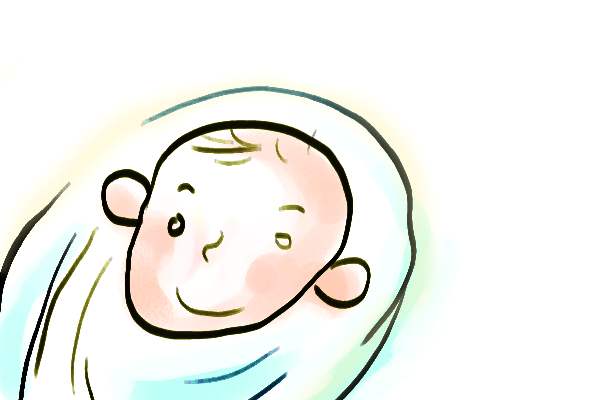 「子供が生まれました」の報告を今年のクリスマスカード(兼年賀状)でしようと思うのだが、その時に使わせてもらいたい。
A friend drew a baby for me.
I am wondering if I will use this drawing in this years' Christmas cards which I send to tell friends our baby's birth.
2005年 08月 26日
今朝、赤ん坊のオムツがどうしてもうまく替えられない夢を観た。寝覚めが悪い。
夫と2人で育児教室みたいなものに参加しているのだが、講師は知り合いの人だった。それも見た目はAさんなのだが、本当はBさんみたいな感じ。(というのも現実のAさんはイラストレーターで、Bさんは看護婦だからだと思うのだが。ちなみにAさんとBさんは仲がいい。BさんではなくてAさんが夢に現れたのは、自分が妊娠したのがわかった後で、Aさんと妊娠について話をしていた時に、私がAさんに対してうっかり失言をしたことがあり、未だにそのことが時々無性に気になることがあるからではなかろうか。)赤ん坊は最初人形だったように思う。いくらがんばってオムツを付けてもおしっこが漏れてしまって、レストランの調理場によくあるようなステンレス製の調理台みたいな物の上で四苦八苦していた。
This morning, I struggled to change a diaper in a dream. I could never put it right on the baby, which got me a little nervous after I woke up.
In the dream, my husband and I attended a parents' class in which Mrs. A, an acquaintance of ours, taught us how to care for a baby. I felt very strange, because she looked like Mrs. A but I felt as if she had been Mrs. B actually. (Mrs. B is also an acquaintance of ours. And Mrs. A and Mrs. B are friends. ...The strange feeling might come from a fact that Mrs. A is an illustrator and Mrs. B is a nurse. A nurse sounds more like a lecturer in such a class. The reason Mrs. A appeared in the dream may be because I still sometimes worry about if I hurt her feeling when we were talking about pregnancy after I got pregnant.) I think the baby was a doll at first. I put a diaper on it again and again to put it right, but every time I did, the baby's pee leaked out. I struggled with diapers on a stainless steel dresser which made the place look like the kitchen of a restaurant.
2005年 08月 10日
昨日、珍しく手紙が届いた。先日買った絵の作家からのものだ。開けてみたら手作りカードが入っていてまたびっくりした。
「絵を買ってくれてありがとう。赤ちゃん無事に生まれるといいね」というメッセージが書いてあった。子供が生まれたら報告の手紙を書こうと思う。

Wendeline S. Matson
Yesterday, I received a mail from the artist one of whose paintings we bought about a month ago. I found a card in the envelope, which surprised me again. It was a handmade card.
She heard from the lady of the gellery that we bought the painting for our baby-to-be, and gave her blessing and thanks to us in the card. When we have the baby, I will tell her how is the painting with the baby.
2005年 07月 26日
出産を(麻酔を使わない)完全自然分娩にするか無痛分娩にするかで悩んでいる。
日本では完全自然分娩が圧倒的に主流だが、アメリカでは無痛分娩が主流。或る本にはアメリカでは約7割が無痛分娩とあるし、特にこのあたりの地域は9割方が無痛分娩。(北部や西部では無痛分娩率は約1割くらい低いらしい。)しかも私が出産する予定の病院では98%の妊婦が無痛分娩を選択すると言う。無痛分娩にあたって最も一般的で、母体にも胎児にも最も負担がかからない麻酔方法は硬膜外麻酔であるとされている。
私も痛いのは嫌なので無痛分娩にしたいのは山々なのだが、麻酔薬を脊髄付近に注射するというのが怖いのでためらっている。あとは痛いのが嫌いと言いつつ、いったいどれくらい痛いものなのか試してみたい気がするという理由もある。(採血はダメだが点滴とか予防接種はOKなあたり、私が嫌いなのは痛みではないのかもしれない。)
そういえばメアリー・ポピンズの言葉に確か「好奇心は象をも殺す」というのがあったような・・・・・・。

ところで今朝、公園に散歩に行った時、最近随分子宮が上に上がってきたのでただでさえ肺が圧迫されて呼吸が苦しいのと、早朝だったのに思った以上に暑くてどうにか体温を逃がす必要があるのと、(麻酔を使わないで産むのを想定して)「ついでにリラックスするための呼吸法でも考えてみよう」という気持ちがあったので、フーフー言いながら歩いていたら、散歩中のおじさん1人とおばさん2人が後ろから遠巻きに(同じペースで歩きながら)私を観察しているらしいことに気が付いた。「今にも陣痛が始まるんじゃないか?」と心配していたらしい。向こうも特に声をかけてこなかったし(日差しが強かったので帽子をかぶってサングラスをかけていた私の姿が余程怪しかったのだろう)、私も恥ずかしかったのでそのまま歩き続けた。
I've been seliously thinking whether I choose a natural childbirth or a painless childbirth.
In Japan, most expectant mothers choose a natural birth in advance, but in the U.S.A., most expectant mothers choose a painless birth. I read in a book that 70% in the U.S.A. choose it. And in this area, 90% choose it though 10% less women choose it in the North and West. At the hospital where I am to stay when I am in labor, 98% choose a painless childbirth. The most common anesthesia for it is "Epidural block" which is thought as the most safe way for both the mother and baby.
I hate pain, too, so I basically feel like choosing a painless one. There is one big problem, though. In "Epidural block", the anesthetic is injected into a place close to the spinal cord through a spine. I'm afraid that it might hurt the spinal cord. Besides, I sometimes have a strange feeling that I try a natural birth to know how far I can endure pain. I do hate pain, so I don't know why I have such a feeling. (It is also strange that drawing blood always scares though I'm not scared of an intravenous drip injection or vaccination, which may suppose what I hate is not pain.)
Anyway, the feeling reminds me a Mary Poppins' word that "Curiosity even kills an elephant". (Sorry, I'm not sure of what she exactly says in the books.)

While I took a walk in a park this morning, I got to breathe hard, which might sound a little loud, I suppose. It was because my uterus which has been pushing the lungs up made me feel difficult to breathe. Besides, even in the early morning, it was hot outside today and I needed to give off the heat from my body. And the sound of my heavy breathing somehow made me think if I could try some breathing ways and find the best way for my relaxation for a natural birth (though I didn't decide the way of childbirth). In a while, I found an elderly man and two elderly women who were a cyclist and joggers observing me. They kept walking at some distance after me at the same pace. I think I seemed to be about to go into labor and it made them anxious. But they didn't talk to me. (It might be because I put a hat and sunglasses on then to protect myself from strong sunshine, which made me look so strange.) I felt rather embarrassed suddenly, so I didn't talk to them, either. I kept walking as if I had never noticed them.
2005年 06月 14日
お腹の子供に何か話しかけたら良かろうと「かわいいねえ」と呼びかけていたら、傍で聞いていた夫が
「今はそんなこと言ってるけどいざ赤ちゃんが生まれて不細工だったら『不細工だ』とか言いそうだよね」
と言った。
そんなの当たり前じゃないか。外見が不細工かかわいいかというのと、心情的にかわいいかどうかというのは全く別問題で、外見についてはできるだけ客観的に判断するのが良かろうと思うのだが。もちろんあんたは不細工だと子供に伝えるつもりはないが。(で、親バカというのはそういうことではないのか?)それとも夫は私がそれを子供に直接言いそうだ、という意味で言っていたのだろうか?
いや・・・・・・子供との関係次第では言うのもアリ、か?
しかし言うとなると、私は整った顔にそれほど惹かれずむしろ「不細工かわいい」のが好きなので、こういった一般的な基準と個人的な好みのずれは事態を混乱させかねない。「不細工かわいい」というのは、例えば犬で言えばブルドック顔が代表的。(あくまで犬に限定して言えば本当は老犬の哀愁が好きなのだが、それを人間の赤ん坊に求めるのは明らかに間違っている。)

・・・・・・というかそんなことそもそも子供に言うべきではないのだろう、やっぱり。放っといても自分で気付くだろうし。
I think if it really has good influence to talk to an fetus, and sometimes talk to my unborn child. Last night, when I talked to the baby, like, "Sweetie pie" or "You are so sweet" or something like that (in Japanese), my husband expressed his doubt as to my attitude.
"I'm afraid the baby might be not pretty. If so, I think you must honestly say 'She/He is ugly!'."
I didn't understand why he didn't understand it. Of cource, the baby might look ugly. But how the baby feels to me is one thing and how it looks actually is another thing. I think to judge how he/she looks objectively is a important thing though I would never let the child know that. (And this is the principle of a fond parent's bias, I think.) ...Or did he mean it would be just like me to tell my child "You are ugly", or I couldn't help making him/her understand it?
...He might be partly right, however because I started wondering if I may try telling it to my child if it is possible, I mean, as far as it doesn't destroy our parent child relationship. The possibility must depend on our relationship, of course. And if I try telling it, there will still be one thing that I shoud think of, which is the gap between likely-common standards of beauty and my tastes for people's looks, which would confuse my child and our relationship. I am not much attracted to a fact that he/she is good-looking, but peculiar charms he/she shows, though I understand which are beautiful generally.
For example, among dogs, some kinds of dog which look like bulldogs are ugly, but they attract me more than other pretty dogs. Actually, they are ugly-pretty. (And I like old dogs the better, which look as if they told the stories of their lives, but it is obviously wrong that I apply this taste to human babies.)

...I'd better not to tell my child my judgement on his/her looks, after all. Children care much about how they look, and many of them will find it when they grow up enough, even if no one tell them.
2005年 06月 07日
妊婦は暑さに弱いのか。(体温が高くなって暑がりになるのは確かなようだ。)
ここ2、3日急に暑くなり、しかもこの辺りでは珍しいことに蒸し暑いせいか早くも夏バテのような状態に。バテちゃったのは、先週の初めごろ(それまで疲れやすい日が続いていたのに)珍しく調子がいいからと言っていろいろやり過ぎたから、とか、3日ぐらい前からまた急にお腹が大きくなってきて(胎児急成長?)消耗しやすいから、とか他にも考えられる要因はあるが、とりあえず暑くて眠れないので、昨夜、今年初めて冷房を入れた。おかげでよく眠れたのか今朝起きたら頭がすっきりしている。すっきりしすぎて記憶喪失にでもなったような気がする。
Are pregnant women weak at heat? (I heard or read they have a higher temperature and get sensitive to the heat after they get pregnant.)
These few days, it has gotten much hotter, and besides, much more humid than usual. It is usually rather dry around here even in this season. This muggy climate has exhausted me.
The actuall reason why I have gotten exhausted for a few days, however, might be because I usually get easily tired after I got pregnant but felt much better at the beginning of last week and worked too much, or because my abdomen has been more highly swelling out, which also suggests the fetus is drastically growing up with needing much more nutrition and energy, isn't it?
Anyway, I couldn't sleep fast at night because of the heat, so kept rooms air-conditioned last night, which is the first time of this year when we put the air conditioner on for cooling. Last night, I could sleep and felt quite refreshed when I got up this morning. I thought I might be too refreshed, beceuse I felt like I forgot many things, which was just like loss of memory.
2005年 05月 21日
昨日、定期健診でカフェインのことを尋ねたら、気にしなくていいと笑われた。
確かにカフェインを摂取すると胎児の動きが活発になるらしい。(ちなみに糖分も同じ効果がある。)そして、Mountain Dewが他の飲み物と比べて多量のカフェインを含むのも本当だけど、カフェインってすぐ排出されるしね、とのこと。
(それでもやっぱり当面はカフェインを控える方向で。)
Yesterday, I asked my doctor and nurse about caffein influence on a fetus at a prenatal visit. They laughed at my anxiety.
The nurse said caffein only makes a fetus active. (So does sugar.) And the doctor said it is true that "Mountain Dew" contains much more caffein than other drinks but caffein doesn't stay long in the body.
(I felt relieved at what they said, but I still think I'd better not to have a drink which contains much caffein for the present.)
2005年 05月 17日
「胎教用」ということも兼ねて落語のCDを購入するかどうか検討中。

悪阻が始まって食べ物はおろか水でさえも飲むのが嫌になっていた時、不思議と炭酸飲料は普通に飲むことが出来た。Spliteは甘ったるいからとMountain Dewを勧められて小さい缶のものを1日1つ飲んでいたのだが、不経済だからとそのうち355ml缶にした。
ところが、実はこのMountain Dewにかなりのカフェインが含まれていることが判明。(コーラの8倍という話もある。)(ちなみに「コーラ:0.01%以下、茶:0.01~0.05%、紅茶:0.05%、コーヒー:0.04%」だそうだ。)ショックで立ち直れないでいる。
妊娠してから何となくコーヒーを飲む気がしなくなり「身体が自然に反応しているのか・・・」と思っていたところだったのに。
とは言うものの紅茶、緑茶は気が向くと1日マグカップに2杯程度飲んでいる。(ただし悪阻が終わってから。悪阻中は水同様、後味が悪いので飲まなかった)ちなみにMountain Dew355mlは何だか微妙に量が多く、悪阻が終わってからは飲むのをやめていた。
まあそのカフェインのお陰で、私が冬の最中にろくに食べないでいたのに風邪をひかず結果的に胎児にも良かったのだと思うことにしたい。
・・・・・・でもやっぱりちょっとショックだな。今後私は一体何を飲んで暮らせばいいのだ。

ところで昨日、玄関先にアシナガバチが巣を作り始めたのを発見して、今朝、まだ気温が低くて親バチが動けないでいるうちに巣をつぶしておいた。
さんざん迷ったが親バチも殺した。ちょっと切ない。
と言いつつ、昨日夫に「ハチノコって栄養あるんだよね。いっそこのまま放っておいて・・・」と提案したのは私だ。夫はすかさず「いや・・・・・・食べなくていいから」と答えた。
どうも自然界の物を食べられるかどうかという基準で判断していることが多い。
I am wondering if I buy a CD of Japanese traditional comic stories performed by a professional storyteller. I think it may give some good influence on my unborn child.

While I could eat little and didn't even feel like having some water during the term of morning sickness, sweet soda was one of few things I could take in. I was recommended "Mountainn Dew" because "Splite" I usually liked contains too much sugar, so I bought the smallest cans of Mountain Dew and took one can a day. Days later, I started to buy 355ml cans of it, which is much more economical.
Yesterday, however, I found the Mountain Dew contains so much coffein. (Some people say it contains 8 times as much caffein as cola does.) (And here, it is said that "Cola:-0.01%, Cha which is supposed to be some general types of Japanese tea:0.01-0.05%, Tea:0.05%, Coffee:0.04%".) I was so shocked.
After I got pregnant, I have gotten not to feel like coffee. I have been thinking it is because I react to the new condition naturally and mechanically. The fact of Mountain Dew suggests it is not, though.
Besides, after my morning sickness was almost entirely finished, I sometimes feel like drinking tea or Japanese green tea as before, which contains coffein, too. And I sometimes drink 2 mugs of either of them a day. Instead of it, a 355ml Mountain Dew has started to feel too much to me after the term of morning sickness, and I had quit it before I got to know about coffein of it.
Coffein is said to have some effectiveness against cold. Now, I'd better to think it is because of those Mountain Dews that I never caught cold even if I suffered from morning sickness and couldn't eat during the middle of winter, and it saved the baby somehow. It is the only way I can feel relief.
I am still a little shocked, though. I have no idea about what I can take in for a drink after this...except water.

Yesterday, I also found a long legged wasp had just started making her nest at the front door. This morning, before she woke up, I smashed the nest which already had a few rooms. (Actually, she couldn't move because of low air temperature then.)
After hesitating for some time, I killed her, too. It gave me a little pain in my mind.
In fact, however, I who is the exactly same person that felt the pain in the mind was also saying to my husband yesterday - "larvae of long legged wasp can be a kind of nutritious food. I wonder if I leave the nest until it has larvae". He told me not to eat them.
"You don't need any nutrition from them".
I think I tend to judge things in the natural world by such a criterion, like, "whether it is edible or not".